A break in the Belgian Ardennes
Spent quality time with your loved ones in a scenic place
Rent a cottage for 10-12 people and spent a holiday in the Belgian Ardennes
Info COVID-19
We do our best to ensure a complete cleaning of the house with particular attention to door handles, remote controls, horizontal surfaces, … etc
Our checklist contains more than 60 points and will continue to grow over time. The person in charge of cleaning wears a mask, gloves and disinfects her hands with hydro alcoholic gel for her safety and for yours.
The cottage has a capacity of up to 12 people and is located in the beautiful region of Bouillon between Semois and Lesse. Enjoy quality time with the people you love or take a moment for yourself and relax in an authentic scenery It is the perfect spot to start all your activities from. Go for a hike or rent a bike and discover the breathtaking region of the Belgian Ardennes.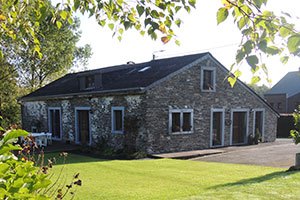 Check availability, prices and book online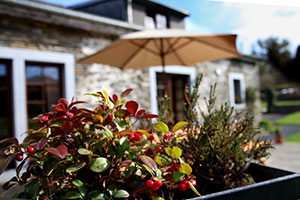 A picture says more than a thousand words. Take a look at some of our photos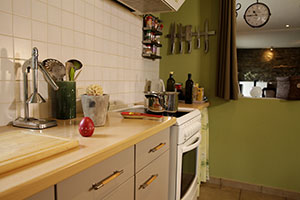 Further information about the house: number of rooms / single and double beds,etc
Save up to 20% as opposed to booking platforms
Get the exact same service and exact same conditions at a lower price
A few words from our previous guests
The house is located in a beautiful and quiet place.It is very spacious and nicely decorated. It is also very well equipped. Kitchen appliances and utensils are also available and of good quality.
Thérèse – Belgium
Very nice house! It's very spacious and bright. The location is also perfect, close to all the activities but still in a quiet spot.The interior is well designed with a cosy yet modern vibe which will make you feel very comfortable.
Mike – Belgium
Beautiful house in a small yet picturesque village. The cottage is very well equipped. We traveled in a group of 7 adults and 4 children and had enough space for everyone- We will most definitely come back! It was a very beautiful and memorable weekend.
Stéphanie – France
Super friendly as always! Thank you so much.
Morgane – Belgium
Main advantages of the house
A very large living room and a fully equipped kitchen
The dining room: The dining room is equipped with a large table for 12 people. Gather all around the table and taste some regional products.
The living room: Lie down on the couch and enjoy a good book, watch TV on a very large screen, or enjoy a good movie together with your travel companions or make use of the home cinema.
A cosy fireplace: there is nothing better than to warm up by a fireplace after a long hike. Get yourself a hot chocolate and relax.
The kitchen: Fully equipped. You will find everything you need to cook for your family and friends.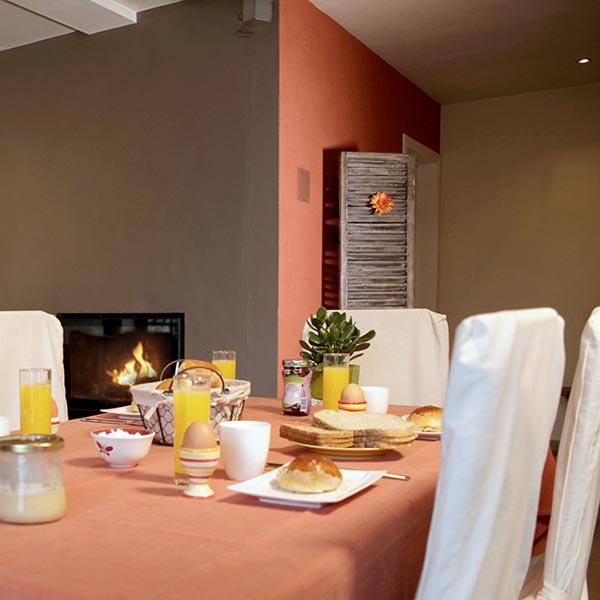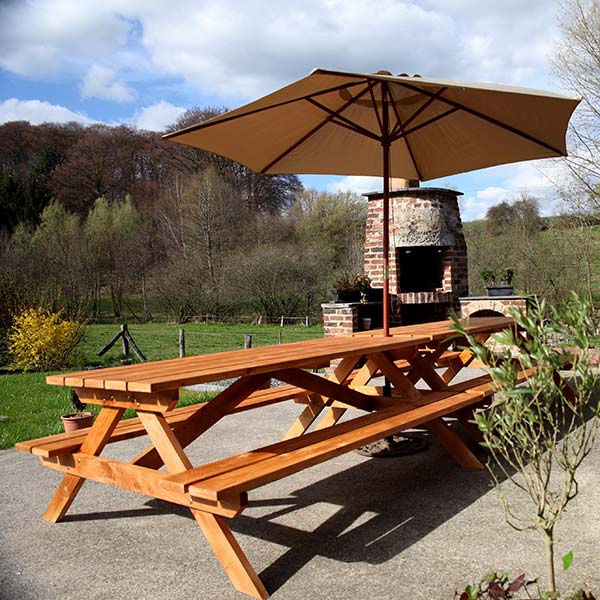 A large garden and a terrace with a fantastic view.
You will benefit from a large terrace with a breathtaking view of the meadows and the surrounding forest.
Take the opportunity to read a good book and listen to the calming sounds of nature. Should you seek a more active holiday, get outside and play some football in the garden.
Don't miss the opportunity to have a barbeque with all your friends.
A big barbecue area and barbecue available
A big table to gather everyone around
A large garde to play games
Sunbeds are also available for all the sun lovers amongst you
6 large bedrooms decorated in different styles. Be the first one to pick the bedroom that you like the most.
4 bedrooms x 1 double bed
2 bedrooms x 2 single beds
Different vibes and settings to accommodate diverse tastes